Expert Legal Advice after a Serious Injury
As soon as we know what type of injury you have, we can get to work making arrangements that will make an early and longstanding difference to you. Our first job is to put things in place to maximise your possibilities and minimise your worries.
We work closely with experts in medical treatment, adaptations and physical and psychological rehabilitation. We will arrange for an Immediate Needs Assessment to be carried out by a qualified rehabilitation expert in close co-operation with you and your family. The bespoke Assessment will focus on identifying exactly what you need in the short to medium term. Such things can include home adaptations, home care assistance, transport, counselling and physiotherapy. Further assessments will then be made as your recovery progresses so that we can ensure that you receive exactly what you need, exactly when you need it.
Catastrophic injury can cause long term absence and even permanent loss of work. What about your rent or mortgage? What about your other repayments and day to day living expenses. We will pursue an upfront payment (known as an Interim Payment) from the Defendant's representatives. We will fight to ensure that the payment covers not only your immediate day to day expenses, but also the expenses for procuring all of the treatment and adaptations that you need. Our goal is to ensure that your expenses are met and that you are not worrying about dipping into your savings, maxing out your credit cards or re-mortgaging your house.
What if you can no longer return to your old job? Rest assured that we will pursue all present and future lost earnings. You may need to re-train to work in a new sector. We will investigate any training needs that you may have and will pursue the costs of training so that you can get back into work as soon as possible.
Not only will we fight to ensure that you receive the maximum compensation for your injury, we will also fight to ensure that every penny of loss and expense caused by and related to your injury and treatment is recovered.
Our People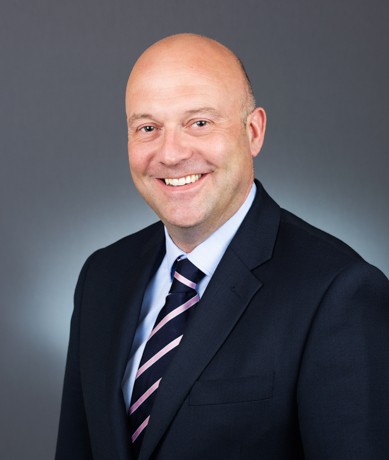 Daniel Thompson
Head of Department
I joined Forster Dean Ltd in 2003 as a Personal Injury Solicitor. Prior to that I had worked exclusively in personal Injury since I qualified in 2008, including Solicitor roles at EAD and E Rex Makin. ……
More information….
Yvonne Hall
Assistant Head of Department
I joined Forster Dean in March 2004 as a relatively newly qualified solicitor. I previously trained with and worked for Defendant Insurance Specialists, Berrymans Lace Mawer. Since joining Forster Dean I have relished …..
More information….
Carol Martland
Solicitor
I qualified as a Solicitor in 2004. Following completion of my Law Degree I undertook the Legal Practice Course at the College of Law in Chester.I joined Forster Dean in 2007. Following a brief period in the conveyancing department, I managed the St Helens branch, dealing solely with personal injury claims. ….
THE LATEST NEWS
Dixons Carphone has admitted a huge data breach following a prolonged hacking attempt. The data hack involves 5.9 million The breach occurred … Continue reading….
Settlement Agreement Employee Rights There can be a number of reasons why you may be offered a settlement agreement by your workplace Continue reading….
Helpful Guides
To view, click on the guide of you choice